Anna came over today to my house to hang out while my parents when out of town for the day. I came out from taking a little nap and she was watching Cops. I asked her if she likes that show and she said. "Yup I love dis show! I watch it all the time with my dad!" (i guess hes not my dad anymore, only hers)
She then must have gotten bored because i came back in the room a little bit later and this is what i saw.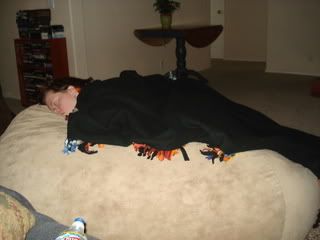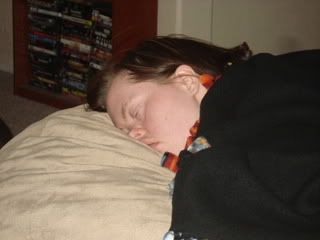 Guess Im a sucky Host.